A Place For Teens
The YMCA Youth & Teen Development Center is a 21,000-square-foot facility of new and renovated space that includes an outdoor family aquatic center, gymnasium, cyber café, digital and media center and teen wellness area. Here, teens ages 12-17 have the opportunity to make friends, have fun, get active and discover who they are and what they can achieve.
The YMCA Youth & Teen Development Center serves the East Atlanta, East Lake, Kirkwood, Oakhurst, and South Dekalb communities as an extension of the East Lake Family Y offering youth programs including camp, afterschool, sports, swim programs and teen leadership initiatives. The Y Youth and Teen Center is a space designed and dedicated to serve Atlanta youth and teens in supportive and innovative ways. 
Youth and teens are supported through positive interpersonal interactions with positive role models and mentors, supervised in an environment with positive peer and adult relationships, and given more opportunities for constructive use of time through interesting, fun and challenging programs. YMCA teen programs help strengthen commitment to service, learning, and positive values and empower youth to make decisions, plan, lead and help others.
Meet our team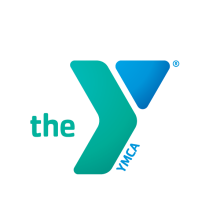 Youth Development Director