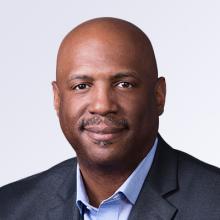 Parrish Underwood
Chief Advancement Officer
Parrish Underwood has come full-circle with the YMCA of Metropolitan Atlanta. Joining the Atlanta team immediately out of college, Parrish has served in various roles from Outreach Coordinator and Aquatics Director to Preschool Director and Associate Executive with the former Southeast YMCA (now East Lake Family Branch). Those early years paved the way for a progressive career of service to others across the southeast, midwest and eventually back in Atlanta.
Parrish has become a proven leader in the areas of change management, organizational transformation, and fiscal management with nearly 30 years of YMCA experience across a number of regions — Georgia, Alabama and Michigan. As a former Vice President of Financial Development at the YMCA of Metropolitan Detroit and as an Executive Director with both the Birmingham and Atlanta Y Associations and most recently as one of our Group Vice Presidents, Parrish brings a unique blend of financial development experience, community development, and operational acumen to this position and is responsible for leading and more closely aligning the financial development and marketing functions to drive deeper brand awareness around all aspects of the Metro Atlanta YMCA.
A native of Chicago, Illinois, Parrish received his Bachelor's Degree in Business Administration from Morehouse College in Atlanta, Georgia before earning his Master's Degree in Organizational Management and Leadership from Springfield College in Springfield, Massachusetts. Parrish is married and has two sons, Miles and Justin. In his free time, he enjoys traveling, visiting family and running.