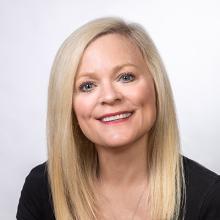 Kristin McEwen
Chief Experience Officer
As Chief Experience Officer for the YMCA of Metro Atlanta, Kristin leads day-to-day operations, strategic direction for membership, program initiatives for health and wellness and program services partnering with staff leadership, key volunteers and strategic partners to ensure mission advancement through positive community impact and experience  
Kristin has been a catalyst for positive change within the Y for more than three decades. Her career began at the Bainbridge Y as an Operations Director in 1989 never imagining this work would end up as her life long career and passion. Kristin's journey through the Y has allowed her to be a part of the best cause-driven programs the Movement has to offer. During her 30+ years with the YMCA of Metro Atlanta she has served in leadership positions in health and wellness at the J.M. Tull-Gwinnett Family Y, Operations at Robert D. Fowler Family Y and Executive Leadership at the Cowart and Sanders Family Y's. Kristin has also provided leadership to Health and Wellness, Membership and Aquatics for the association increasing program impact, innovation and overall experience.
Kristin has established impactful strategic partnerships with community organizations; developing Winship at the Y Cancer Survivor program with Emory, Parkinson's Movement classes, Sheperd's Center head and injury program and CareSource and PeachState for the Y's across the state of Georgia   
Kristin lives in Peachtree Corners with her husband Scott and they have two daughters Lacey and Mallory who grew up in the Y. She holds a Bachelor of Education from the University of Alabama. Kristin loves spending time with her family and friends, college football and being physically active.